On Sunday, November 28, 2021, Kyoto Model Forest Association held the event "Let's play in the autumn forest! Narabigaoka forest expedition," supported by Chuo Warehouse Co., Ltd., at the venue of Narabigaoka in Ukyo-Ku, Kyoto City. A total of 34 people from 13 families, including children from preschoolers to 5th graders, participated.
We had so many applications for this event that we decided to hold an additional event on Saturday, December 4th with the same program. We welcomed 14 people from five families to this event.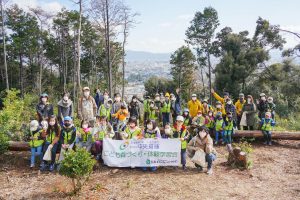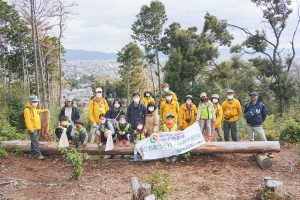 Blessed with good weather on both days, while listening to the guidance of the forest instructors, the participants started hiking from the south hill. They went through the forest while enthusiastically observing the leaves and tree trunks with a magnifying glass, and collected small branches or acorns as decorating materials for the "Forest's Clock" toolkit, made of local cedar trees, with which they could enjoy their scent and texture. The children also enjoyed assembling a kaleidoscope into which they could put colorful pieces of autumn leaves.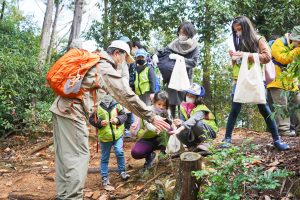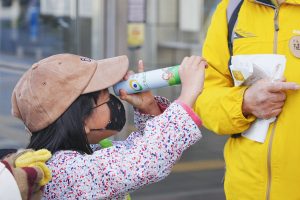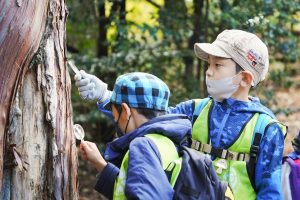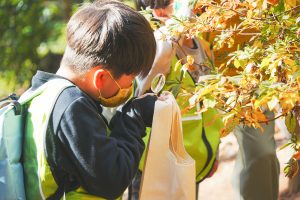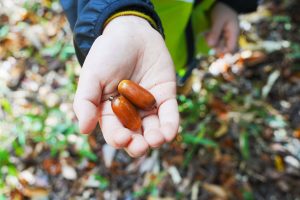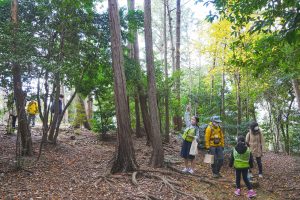 Finally, the instructors gave each child a participation certificate, and the program was over.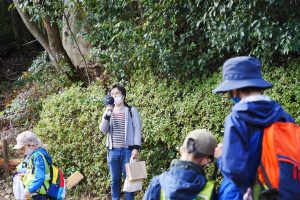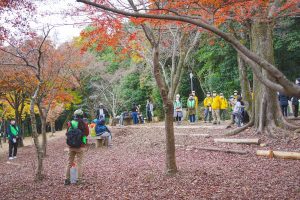 From the participants:
"Our family has come to play around here, but with the instructor's guidance and their broad knowledge, we really enjoyed finding out new things."
"It was such fun that we definitely hope to come again in another season.