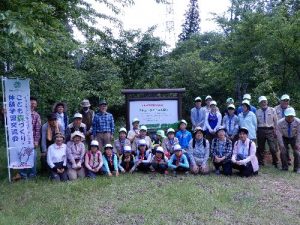 The KMFA held a "Children's Forestry Experience Learning" meeting at the KYORAKU Centennial Forest in Higashibetsuin Town, Kameoka City, on Saturday, June 9. On the site, KYORAKU Co., Ltd., which was founded in Kyoto, concluded a "Forest Conservation Agreement" in 2017 to commemorate the 100th anniversary of its founding. About 30 people attended the meeting, including 23 boy and girl scouts, who participated in the "green friend federation" activities locally.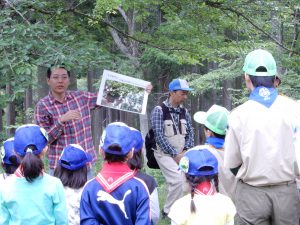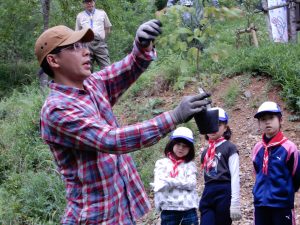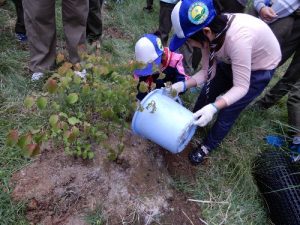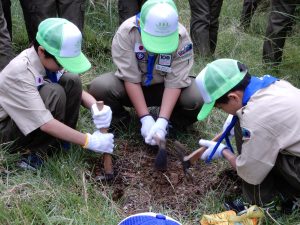 On the day of the event, we gave a lecture about the forests and trees in Kyoto, and then participants planted Yamaboshi saplings to enrich the forest biodiversity. Next, they installed a deer net to protect the planted seedlings from deer.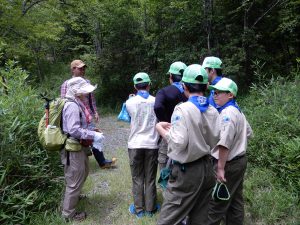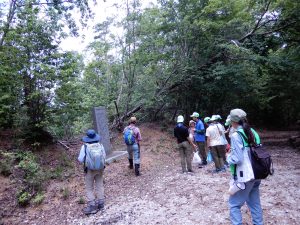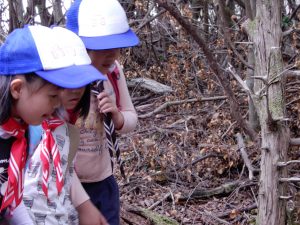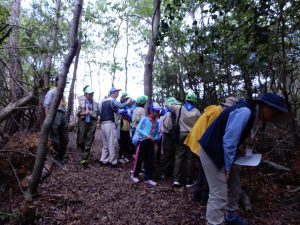 Next, under the guidance of the forest instructors, the children walked through the promenade to the point where they could have a panoramic view of the city, while listening to the story about various trees. After lunch, they participated in a game called "Camouflage" where the task was to find some artifacts hidden in the forest. The children enjoyed the forest, while sharpening their senses.
Comments from the Participants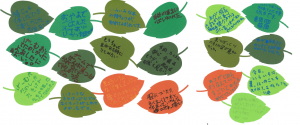 This project is carried out through the Kyoraku Centennial Forest Fund donated to KMFA by Kyoraku Co., Ltd., founded in Kyoto, to commemorate its 100th anniversary.