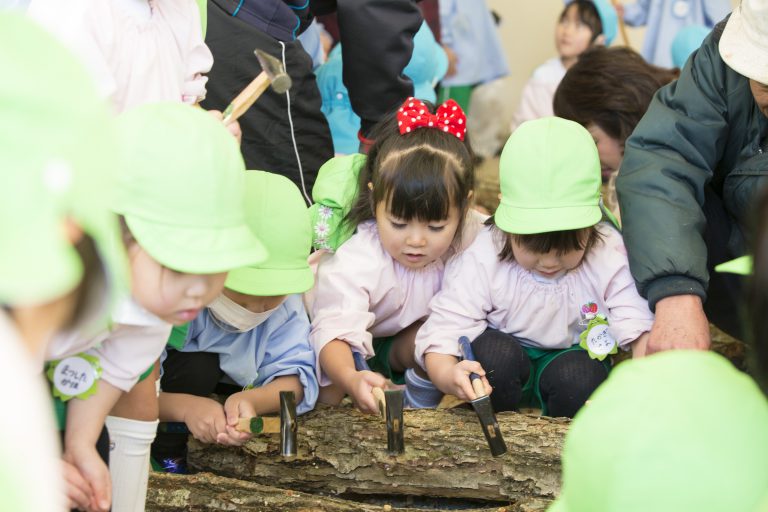 KMFA conducted a "Delivery Lesson of Forest" funded by the Green Fund at Hamuro kindergarten in Nishikyo-Ward, Kyoto City. In the morning, children around 4-5 years old gathered in the chilly garden and listened to a story about living creatures in forests, then tried shooting seeds of Shiitake mushrooms into "Konara" trees, a kind of oak, which had just been cut and brought in from a nearby forest.

During the story of forests, children enjoyed looking at photos or pictures of plants, trees, and living creatures. The lecturer introduced the co-relation of ecosystems in forests in an easy-to-understand manner. Mushrooms were explained as a part of the ecosystem, and the question "Do you know how mushrooms grow?" was asked.
Next, the children were guided to a "fungus-seeds striking" workshop, where they experienced striking a seed into a hole drilled into a Konara tree. Although many of the children were unfamiliar with hand-tools, they carefully managed to put the seeds into the holes.
Everyone enjoyed the process and was looking forward to seeing "mushroom babies" in a couple of years.