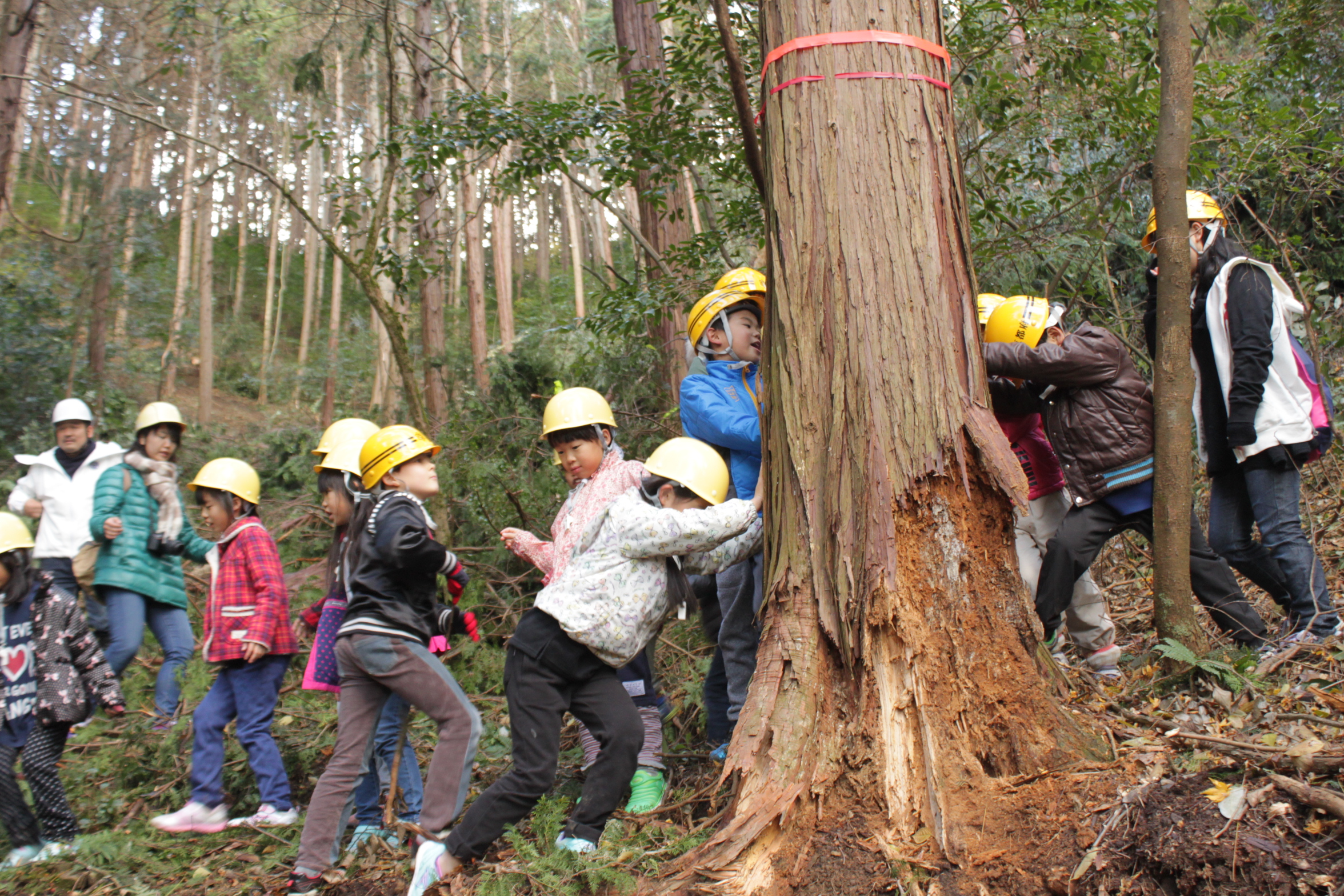 KMFA jointly held "A Field Tour of Forestry and Workshop on Making a Mug from Hinoki Cypress" jointly with the Kyoto Prefectural Federation of Timber Associations.
Fifty-two people, including elementary school students and Green Friends Club members in Kyoto, joined the tour.
They first visited a site in Fukuchiyama-City where logging was conducted, and Mr. Kazuya Ito gave a short lecture about forestry in the forest. Then, a professional forester from Ito's company actually demonstrated logging with a chainsaw. When the harvested tree was prevented from completely falling due to a thick tangle of ivy, a grappling machine appeared and cut it down.
During the harvesting process, the children who had been jumping around in the forest stopped and took a serious look at the scene that was completely new to them.
For the latter half of the program, they moved to the venue "Satoyama-net Ayabe" in Ayabe City, and saw the interior decorated abundantly with local wood. There, they engaged in a mug-making workshop under the instruction of Mr. Itoh. Everyone tried hard to polish mugs that had been roughly pre-curved from local Hinoki cypress.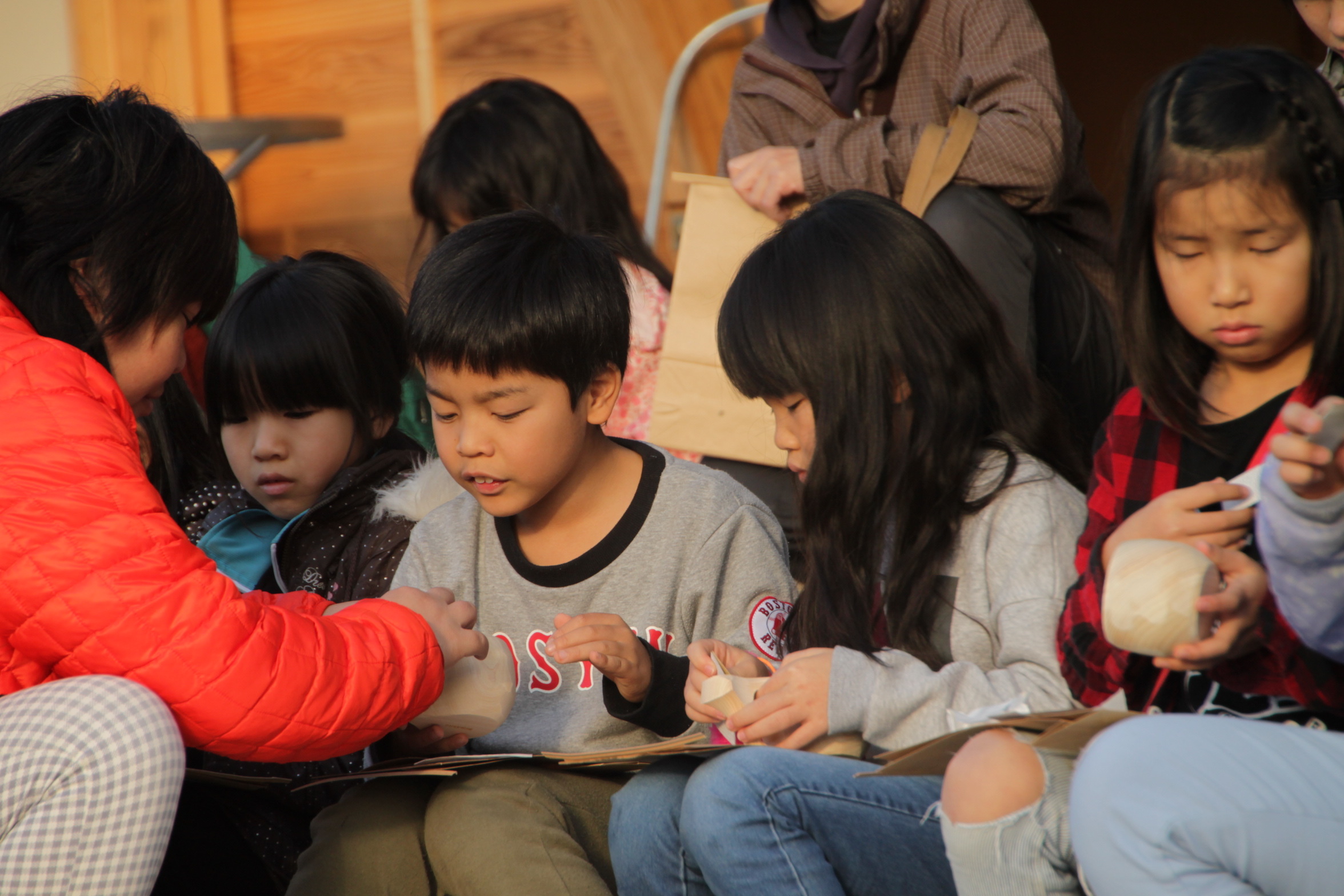 Comments from participants:
"Logging cannot usually be seen, so it was very impressive"
"The collapsing of the tree was powerful"
"It is great to have a mug that I finished myself"